Dunno where the old topic went [ugliness grew feet and it ran?!] so here's a new one!
I have no idea who took this picture or when, but i think it was right after I painted the bathroom ceiling because it doesn't look that white anymore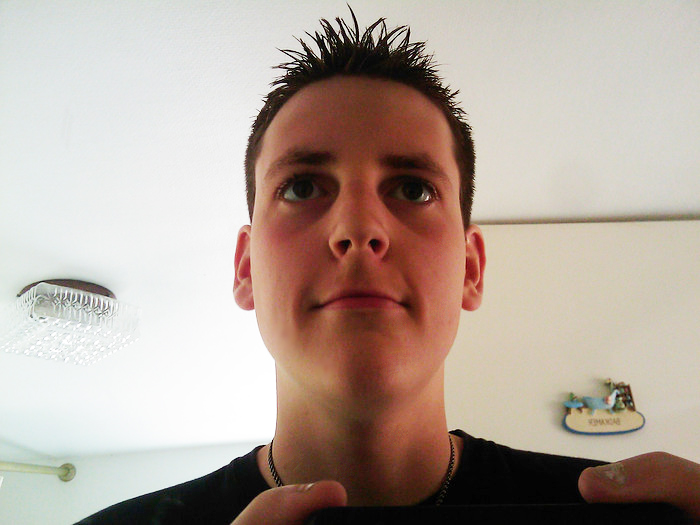 And this was made by an artist during the grand opening of the garage[used to have glasses, contact lenses now].
Edit: damn the upload keeps them way to big, you guys don't have to see my pimple's.